Fíonta clearly has a recipe for success for Raiser's Edge to Salesforce migrations. I consider us lucky to have had their solid team and rich expertise leading us through the daunting and ambitious project. It was a lot of work, but we came out with better tools and more ownership of our data.
Julia Eddy
IT & Data Manager
Bread for the City experienced operational challenges caused by inadequate legacy tools, unreliable data, and siloed marketing tools that needed more integration and automation capabilities to enhance donor engagement.
01
Unreliable legacy solutions inhibit data hygiene
BFC struggled with legacy tools like Raiser's Edge that no longer met their fundraising and development needs. The fundraising staff responsible for fostering donor relations and driving donor engagement could not rely on the data in Raiser's Edge, which was the source of truth for donor data across all systems in the organization.
02
Data integration and reconciliation
The lack of integration between Raiser's Edge and BFC's accounting solution resulted in labor-intensive monthly reconciliations.
03
Ineffective email management
The MailChimp email management solution did not meet BFC's engagement and ROI requirements.
To meet organizational expectations of fundraising success, Fíonta collaborated with Bread for the City to expand its Salesforce footprint and harness Salesforce for Nonprofits.
Fíonta collaborated with BFC to leverage their existing investment in Salesforce and implement a comprehensive solution for fundraising and development. The plan involved seamless integration on the Salesforce platform, data migration from Raiser's Edge, customized training, and utilizing Marketing Cloud Account Engagement (formerly Pardot) paired with Elevate for online giving.
The direct integrations and marketing automations empowered the BFC development team to run reports that provided insight into the ROI of donor engagement strategies, marketing workflows, and campaigns.
Newfound transparency in data and an overall unified approach to standards in data hygiene allowed BFC to realize its fundraising potential and provide more services to District of Columbia residents.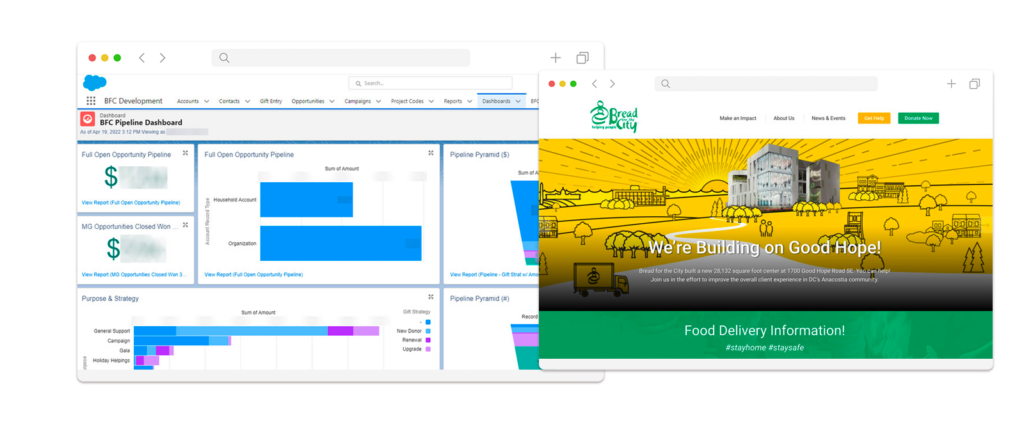 Centralized and sanitized source of truth for donor data
Bread for the City now has a reliable central source of truth for fundraising and development data, ensuring confidence in their data-driven decision-making. The simplification, streamlining, and sanitization of fundraising tools and data increased the overall efficacy of the organization and its impact on the thousands of people served every year.
Enhanced data ownership and strengthened fundraising strategies
The BFC development team gained the necessary tools and training to run impactful reports, maintain an organization-wide system of data hygiene, and take more ownership of their data than ever before. Fundraising staff no longer experienced disjointed workflows caused by siloed data and cumbersome legacy technologies, propelling the organization into a modern era of marketing optimization.
After completing customized training, the BFC development team can run reports as needed and takes more ownership of its data than ever before. BFC has more marketing automation power in Marketing Cloud Account Engagement and a flexible, easy-to-use solution for online giving with Elevate.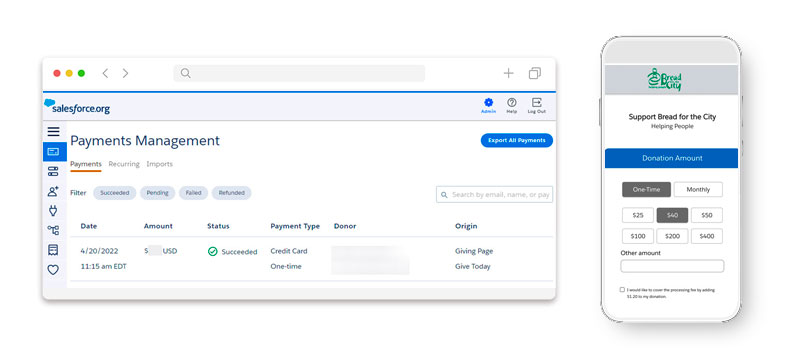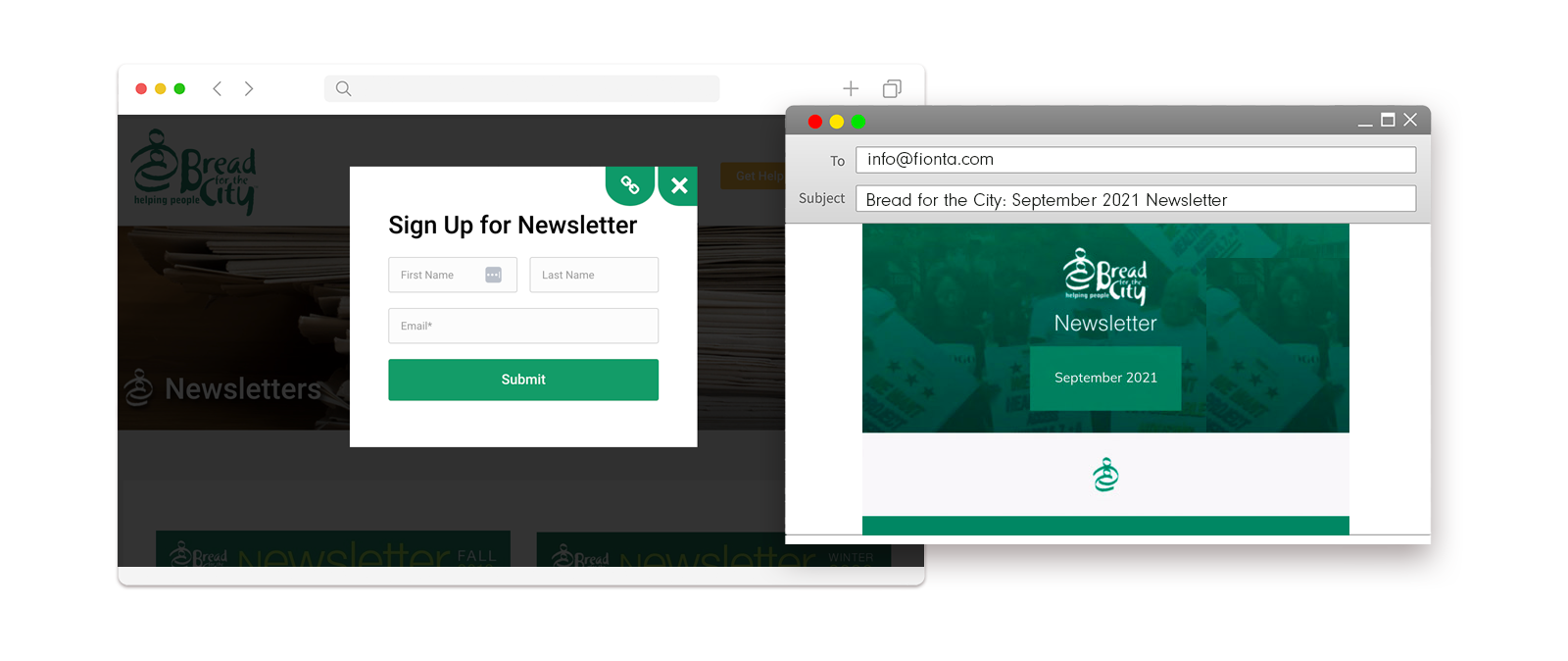 Our resourcing team staffs each project with care. Team members involved in this initiative included the following:
A project manager oversees all aspects of a project, including budget, schedule, scope, and risk management. They work closely with the technical lead to manage and escalate risk and act as the main point of contact with clients and internally, providing regular updates on the project's progress.
The data architect is responsible for data analysis, designing schemas, managing data migrations, and integrating complex data. They work with the client and internal project team, create data mappings, configure data sources, test scripts, ensure adherence to the migration plan, and document changes and deviations from the original plan.
A Salesforce developer builds and customizes applications with Salesforce-specific features, including Apex, Visualforce, and the Lightning Component Framework. They also use Salesforce APIs to integrate with other systems.
A configuration specialist configures a client's Salesforce instance based on a technical lead's solutions to client requirements. They can specialize in different areas and are responsible for building functionality, configuring standard and custom Objects, creating automations, customizing layouts and permissions, implementing apps, and performing low-complexity data import/export.