Let's face it, change is hard.
And managing change – well, that is also challenging. Whether you're leading the charge, part of the process, or on the receiving side, it's rarely easy to adapt.
Is your organization in the midst of change? Are you moving to Salesforce from a legacy CRM or Donor Management system? Or have you implemented new processes and now face the challenges of ensuring they are followed?
Imagine if you had an information arsenal, already available, that gives you a bird's eye view of the metrics/data most important to your Organizations current changes, and adoption of those and other variables critical to your mission.
How awesome would it be to simply view an existing report or dashboard that enables you to measure – in real time – how your staff responds to change?
Salesforce Adoption Dashboard to the rescue!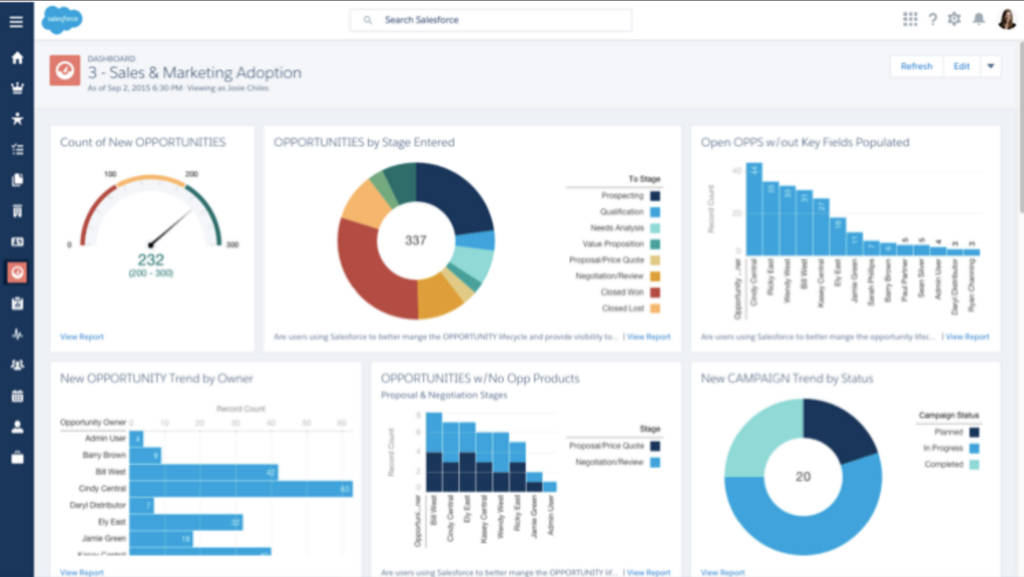 This package, provided by Salesforce, helps answer basic questions about the overall health of your system Usage. In a flash, you can answer these age-old questions:
Are your teams consistently using the tools provided?
Who are your sporadic users?
Is there a spike in usage after training that falls off 3-4 weeks later?
Are your users providing "quantity" activities (i.e. number of opportunities/donations/grants) as well as "quality" activities (i.e. moves management velocity and effectiveness)?"
Most important to your mission is making sure that executives and key stakeholders "develop a common set of key performance indicator (KPI) metrics". These can then be translated to existing or new reports and dashboards in Salesforce that will measure the business benefits based on the desired business performance.
Salesforce's Adoption Dashboards currently provide 42 reports, 6 custom fields and 3 dashboards focusing on
Usage: Who is logging in and what are they doing?
Data quality: Can we trust what we see?
Business performance: Are we succeeding?
With a little filter modification, many of these reports can be easily tuned with the KPIs critical to your successful use of Salesforce.
Fionta's goal is to assist our clients every step of the way, from discovery through implementation to initial and ongoing user adoption. If you need help determining your Organization's KPIs, installing and using the Adoption Dashboards, tweaking the reports to meet your needs and/or training to help you do it all yourself, contact us.