Never one to stifle excitement, Featured Fíontan editor (Karin Tracy) said Yes when asked by Lawson Condrey and Jordan Berger if they could interview each other for a special edition of Featured Fíontan(s). There are no editor's notes in this episode because Lawson and Jordan provided plenty of commentary throughout. Enjoy!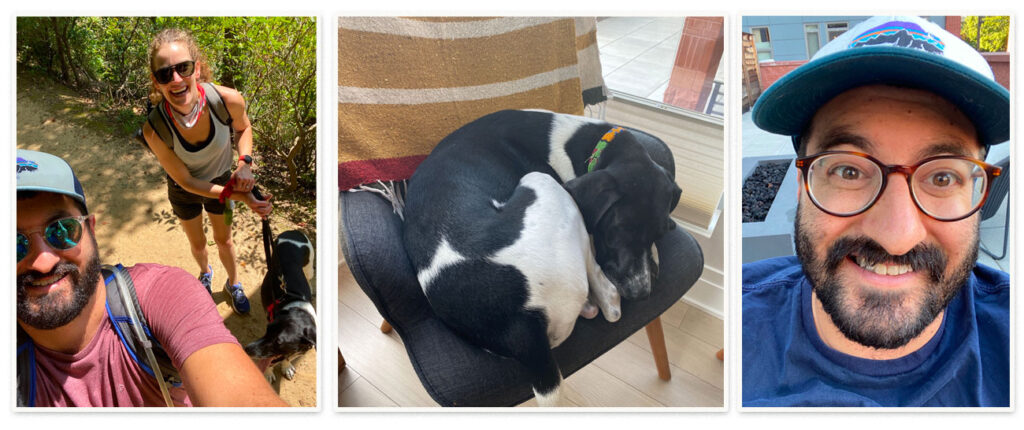 What brought Jordan to Fíonta?
In Lawson's words, A new opportunity…Jordan wanted to get back into the "social impact" space and just so happened to be recruited (humble brag). Since the interview, we haven't been able to keep him away.
What was Jordan doing pre-Fíonta?
Jordan went to college in Scotland at the University of St Andrews, where he first got into international development. Fun fact: Jordan spent two summers in East Jerusalem studying and working on his thesis. Upon his stateside return, he worked as a product owner for the UN Foundation's Salesforce implementation, followed by six years as a Salesforce consultant involved in large-scale implementations. Jordan knows his stuff.
What does Jordan love to do at work?
Discovery – Jordan loves the discovery. I can't get enough of it. Loves getting under the hood before the rubber meets the road and other car metaphors. He wants to identify how to improve an organization's process and show the client improvements they didn't know they needed and build trust in that way. When the rubber meets the road (Jordan just bought a Mini Cooper; thus a focus on car metaphors) is the more rewarding part. Also, loves to get on Deborah's nerves.
What project will Jordan remember forever?
PAN Foundation – He's been able to work with invested stakeholders and loves that they are invested in the technical solution. They are a small core group who are pushing Jordan to the max and making him learn more and faster than he's used to.
Meet people and organizations where they are – Having the ability to think about clients' nuances in their process and not just push what we at Fíonta are used to in Salesforce. It pushes him to be emotionally empathetic during professional conversations in order to do what's in the clients' best interest.
Where's Jordan going as soon as COVID-19 is over?
Scotland and Iceland to "get his spa on."
What's Jordan doing after work and on the weekends?

Tries to avoid news
Listen to music
Tends to his garden of peppers, watermelon, eggplants, herbs, tomatoes, and cukes
Walks his dog, Cade
Flaunts his membership in the Washington Canoe Club and paddles on the Potomac
Zillowing – a.k.a. spending lots of time house-hunting / house-browsing. No filters are needed because why constrain oneself?!

Cukes or pickles?
Pickles
Tea or coffee?
Espresso (This resulted in an eye roll from Lawson as espresso is coffee)
Standard or automatic
Jordan makes it clear he can drive a standard car.
All bones intact or no?
Broken arm – once while walking the dog and once snowboarding. Side note, Jordan loooooves telling the snowboarding story.
Motor- or sailboat?
Sailboat
Preferred nut butter?
Peanut butter is for dogs.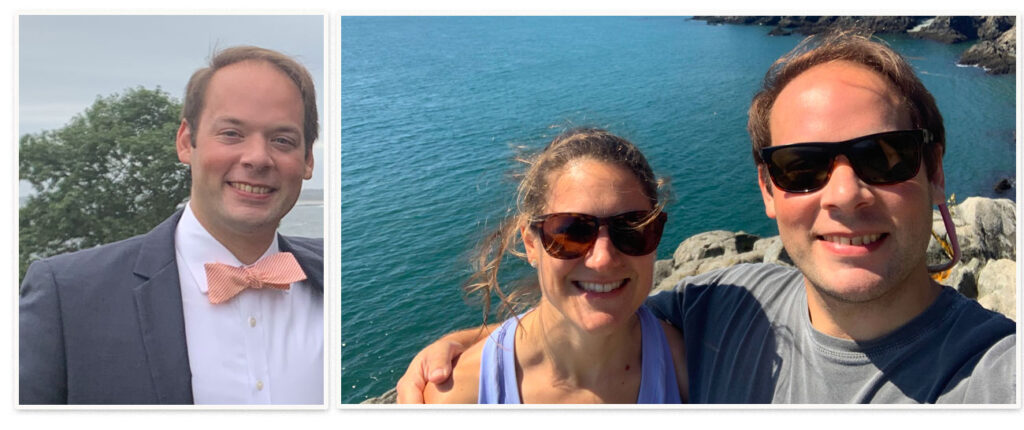 What brought Lawson to Fíonta?
In Jordan's words: Deborah! She shared the job posting on Facebook, and the rest is history.
What was Lawson doing pre-Fíonta?
Lawson went to St. Lawrence University in the middle of nowhere and studied government. Project management work at start-ups in Manhattan followed until Lawson headed north to be with his now wife, buy a car, say goodbye to subways, and enjoy more space than New York provided.
He was drawn to more technical projects as he worked in advertising, finding his creativity a helpful trait while also personally recognizing that technology projects were more challenging and rewarding for him.
What does Lawson love to do at work?
House hunt, banter, Slack banter, really try and get on Deborah's nerves. No, but seriously, he loves the kickoff. Lives for the kickoff. "It's a PM's time to shine."
He also enjoys managing the project during the implementation phase because everything is more real and tactical, and there's less wishful thinking at that point. It's all about what we can actually do for them and make it real. He's been pushed to learn and grow, especially on the technical side, as work here at Fíonta is usually complex, with lots of stakeholders and strategic conversations.
What project will Lawson remember forever?
Travis Mills Foundation – With this project, we had the opportunity to make a real impact on their day-to-day operations. This organization is based in Maine, and Lawson was able to visit the retreat space, which was super meaningful.
Which Fíonta core value(s) makes the biggest impression on Lawson?
Do what's right even when hard – It's easy to do what the client is asking for and to not push them or to take shortcuts and to not have the tough conversations. It's easy to recommend tools that we are familiar with. Maintaining the mentality of doing what's right even when it's hard throughout all our conversations pushes everyone at Fíonta to not be comfortable and to develop and implement solutions that are right for the client.
Where's Lawson going as soon as COVID-19 is over?
Paris, Normandy, and Loire Valley
What does Lawson do outside of work?

Inhales political news and listens to political podcast
See live music–it doesn't matter what type of music, he'll see anyone who comes to Portland
Cook meals for himself and his wife
He tries to keep up with his wife's running pace
Open water swimming with recent changes to distance given a shark attack off the coast

French toast or pancakes?
French toast
Tea or coffee?
Iced coffee
Standard or automatic
Lawson cannot drive a standard.
Motor- or sailboat?
Pontoon
Preferred nut butter?
Teddy's Unsalted Smooth peanut butter