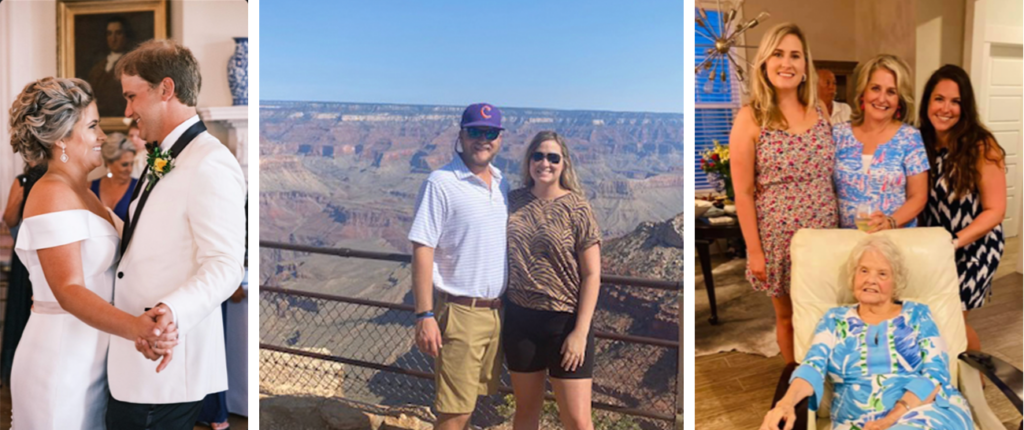 Tell me about your role here at Fíonta.
I am a senior account executive in the Business Development team. My role is to work with organizations to understand their business requirements and ideal future state.
You came from a sales role at a nonprofit technology SaaS firm – How does working for an implementation partner differ from software?
The types of conversations I am having with nonprofits are similar in that they want to evaluate technology to enable them to be more successful, whether with fundraising, grants management, or membership. What's different is the questions we dive into and prioritize in part of the evaluation. Having nonprofit technology SaaS experience has helped me relate to and understand the challenges organizations typically face in my role at Fionta.
What kinds of nonprofit organizations are you most passionate about?
I have a rescue pup, so I'm inclined to use local animal shelters. I am also passionate about cancer research organizations, specifically those for childhood and breast cancer, as those have affected people close in my life.
Is there a particular client you've helped bring to Fíonta that you feel incredibly proud of?
Fionta partnered with Challenged Athletes, which is an organization that grants money to people with disabilities for sports equipment. I just love the mission and the wide range of people it has helped that otherwise wouldn't be able to be active because of the costly equipment and lack of insurance coverage.
How do you see your job evolving over the next year?
I hope to work with larger organizations with more complex needs, and I would love the opportunity to mentor a new member of business development as our team expands in the future.
Which of Fíonta's core value(s) strikes closest to home for you? Why?
I took this job at Fionta because of these core values, so I align closely with all of these. Specifically working with clients and gaining their trust, I think "Do what's right even when hard" is the value I most closely align with. This is not only for our prospective clients – being transparent and consultative as possible but also for our project teams. I have a duty to ensure clients understand the time and cost associated with our project and the challenges they may face in a technology transformation. It would be easy to "sugarcoat," but that is not in the best interest of our clients.
How do you like to spend your free time when you're not working?
My husband and I love to spend time with our pup and enjoy the many wonderful restaurants and breweries that Charleston has to offer. I spend my free time scouring vintage shops or, as my mom and I like to call it, "junking." Last but certainly not least, I am an avid college football fan, so this time of year, you will see me glued to ESPN on Saturdays.
Big dogs or little dogs?
Big dogs all the way. My husband adopted a lab/collie (we guess) mix last year who has turned out to be the sweetest girl. Layla Brown is my sidekick and usually at my side, waiting to see if she can guilt me into a treat.
Beach or mountains?
I grew up in the Lowcountry of South Carolina, so the beach and boating have a special place in my heart and my fondest childhood memories. I learned to fish, catch crabs, and flounder gig at the beach where I live. The mountains are great, but nothing like a beach summer day.
Movie theater or drive-in?
I've actually never been to a drive-in (although I'd love to go), so I'd have to say the theater. Specifically, the theaters that have waiters in the theater with you.
Fire pit or fireplace?
You will find me at our outdoor firepit when the weather cools down in South Carolina. There aren't many months to enjoy this, so I full invest when the weather permits!
Favorite nut butter?
Go with the classic creamy peanut butter.