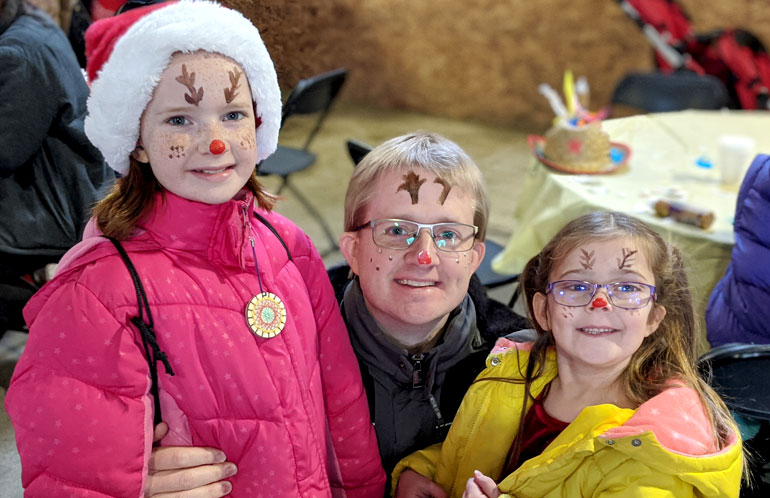 You've been with Fíonta for 3.5 years (start twins with Elliott Mina of previous Featured Fíontan Fame (trademark pending ;)). What first attracted you to Fíonta?
To be honest, I was not looking for a change. I had set up a Job Alert on Indeed.com a few years prior with a fairly strict filter. I almost never got emails from it. One day, this position opened. I reached out, and the ball started rolling.
Tell me a little about your life pre-Fíonta. I happen to know you're a published author.
I am. The book is ten years old now and very outdated. I co-authored the first edition of O'Reilly's "Using Joomla" book, based on my favorite CMS. Life was busy when O'Reilly wanted us to start working on the 2nd Edition of the book as a new major version of Joomla was out. I bowed out at that time.
How has your role changed over the last 3+ years?
I started at Confluence (now Fíonta) on the Web side, primarily working in Joomla, Drupal, and Server Administrator. Since then, I now spend most of my time working in Salesforce as a developer.
You were one of our first remote employees (and by remote, we mean states away from your closest Fíontan). What is the remote employee experience like and how has it changed since you started?
I worked remotely for a few years when I first got married, so I knew what I was getting into. While most of my coworkers are in Washington, DC, I live in Omaha, Nebraska. Aside from not having to extend my workday with a commute, I mostly enjoy not having to leave my house to go to work in the winter. I'm really not a fan of cold weather. As I write this, it is 32°F outside right now. Another benefit is not being distracted by noise and movement in the office. Slack is still annoying at times, however. I cannot say this has changed much for me, as I am still remote. I imagine people who work in the DC office have seen a bigger change due to more remote employees.
Are there one or two Fíonta core values that resound the most for you?
Do what's right even when hard.
I have never been afraid to own up to my mistakes. If others can learn from my mistakes, all the better.
Always be improving.
I learned a long time ago in college from a professor in the Computer Science department that "the day you stop learning is the day you are out of a job." I really take this to heart and learn as much as I can about different technologies. This is just as true today as it was back then.
What's Ken Crowder doing a year from now?
At Fíonta, I will be doing all things Salesforce and sometimes web. Maybe even something that meshes the two together.
On a personal side, my family started a nonprofit this year. I imagine we will continue to be busy keeping it running. We use Salesforce, of course. (Editor's note: Of course.)
What do you enjoy doing outside of work?
My wife and I have five kids (ages 2 – 12), so we stay pretty busy. We like playing board games, geocaching, and traveling.
The nonprofit that my wife and parents just started came from an experience I had while on a business trip to Bangalore, India, in 2015. I returned to the United States with a new passion and mission after having visited the Berachah Bhavan Children's Home run by locals Jeevan and Jisha. I witnessed the great need of the orphans of India and returned to the Home with my family in 2017. By 2019, the Home had doubled in size to 40 children, and while family and friends had begun to help financially, the needs were greater than a few people could provide. Small World Charities was officially incorporated and became a 501(c)(3) non-profit in 2019 so that the greater visions for helping orphans of India and beyond could be reached.
Coffee or tea?
Coffee > Tea
Dogs or cats?
Cats, definitely.
Board games or video games?
Board Games. The last console I owned was a Super Nintendo…and I'm okay with that. I do enjoy some computer games, though.
Beatles or Stones?
Beach Boys… why only Beatles or Stones? (Editor's note: Ooof. Tough crowd.)
Favorite nut butter?
Peanut butter or Sunbutter. You did not ask, but the best way to eat nut butter is in "Energy Balls.": (Editor's note: Ken's wife runs this fantastic blog about cooking for family members (and friends) with a variety of food allergies.)
Just try it. You will love it! Thank you cards for this tidbit can be sent to Ken Crowder, 2635 West…I'm just kidding.