Fionta has been certified as a Great Place to Work! To qualify, Fionta employees responded to 60+ survey questions to anonymously rate the organization, and 95% of our employees say we're a great place to work!
"We've known we were a great place to work, but getting the official certification is amazing. It's all about our people who are committed to helping our clients advance their missions and to supporting each other in the process. While this year has been a challenge, it's been wonderful watching the team pull together and help our clients endure, and in many cases, thrive." says Fionta's CEO, Mark Patterson.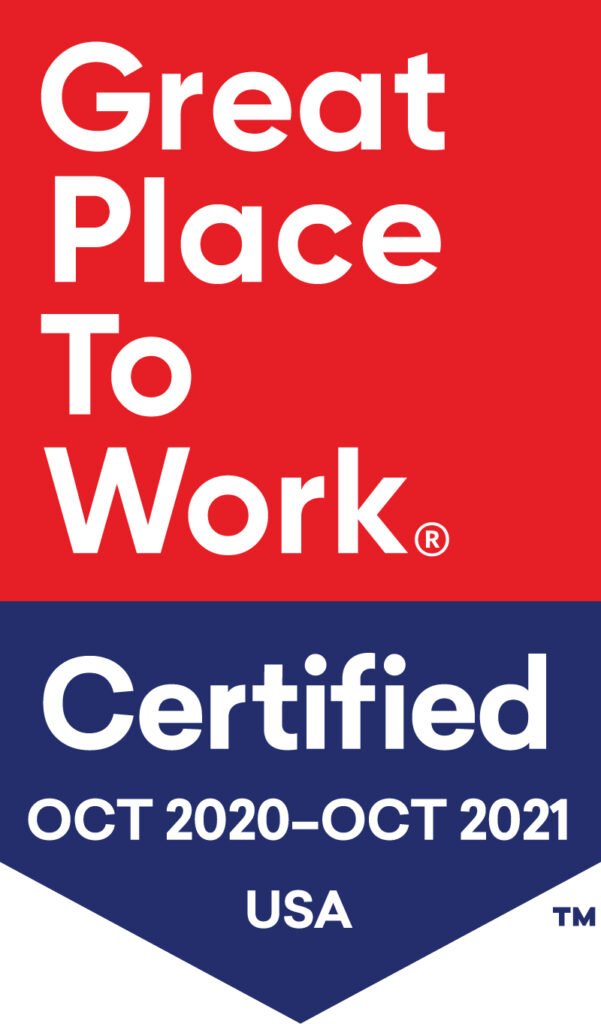 Great Places to Work are companies with a high-trust, positive workplace culture where employees can grow and flourish. Fionta accomplishes this by focusing on our core values: assume positive intent; do what's right, even when it's hard; meet people and organizations where they are; be conscientious; and always be improving. We focus on building community, in the office and online (but mostly online these days!) and ensuring our team feels supported and empowered to take on new and bigger challenges.
"Our culture is my favorite part of life at Fionta. 95% of our employees say that Fionta is a great place to work, and the results show why: we're a diverse group of people, working on interesting technical challenges for clients who are changing the world. What's not to love about that?" says Sarah Dawn Miller, Manager of Employee Success. "I also appreciate that our employees identified areas where we're excelling, and things we can improve upon, because we'll use that to define our priorities for 2021 and as we continue to grow and improve."
And Fionta is hiring! You can find our open positions here.