If you're a current Salesforce user, you may be hearing a lot about Marketing Cloud Account Engagement (formerly Pardot) these days. Perhaps you are using MailChimp, Campaign Monitor, or Constant Contact to send mass emails. If you happen to be using both Salesforce and an email tool, then you're going to be especially excited to learn about Marketing Cloud Account Engagement (MCAE)!
So, what is MCAE?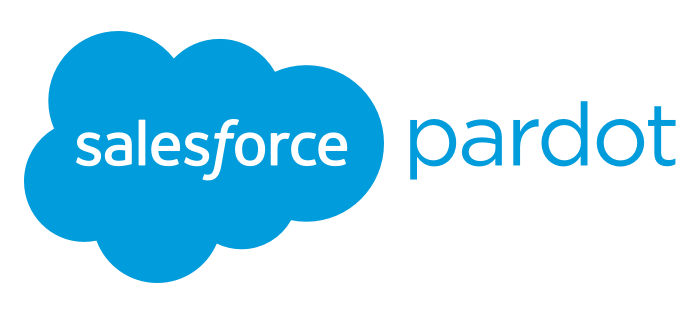 At its core, MCAE is a lead generation and nurturing system. A Salesforce product (it's part of the Marketing Cloud), MCAE enables organizations to track and measure the effectiveness of their communications, gain insight into user behavior, and personalize content across campaigns based on any number of specific criteria. You've heard the axiom, Right Place, Right Time. With MCAE, you can be confident that you're communicating with the right person at the right time with the right tone.
Marketing Automation Primer
Before we start rattling off MCAE functionality, let's review marketing automation quickly. You may be familiar with some or all of these principles and you may have systems in place to manage some!
List Segmentation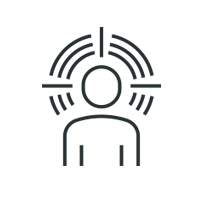 Lists are…well, lists. Comprised of email addresses with, hopefully, additional information about each person like address, preferences, purchasing history, birthday, etc. If you're using a CRM like Salesforce, you likely have custom fields that you've created to support your business process. You may just be getting started with list building and have only a couple fields of data for each person. No biggie! MCAE will help you gather more data quickly.
It's data that allows you to segment your lists or "slice and dice" as database geeks like to say. Perhaps you are having an event in Los Angeles and you want to invite only the portion of your audience who resides in southern California or a series of zip codes. You may want to narrow that audience even more and only invite people who have donated to your organization in the last 18 months. Another example is segmenting by audience persona – donors vs. volunteers vs. staff – or members who are coming up on renewal. If you have the data to support these ideas, there's really no limit to how creative you can be with segmenting.
Scoring and Grading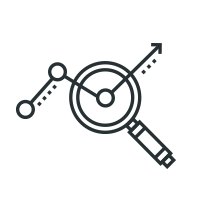 Scoring is a method of assigning a numerical score to users based on their unique behavior. It's a qualifying measure and provides up-to-date feedback on their interactions with your materials (website, emails, social posts, landing pages, etc.). Scoring is directly tied to lead nurturing in several ways. As a prospect (potential donor, volunteer, employee, member, etc.) indicates greater levels of interest in your organization, the way you speak to them will change. Prospects who engage with every email newsletter and frequently share your assets may be considered "super users" and you can leverage their connection abilities to more broadly distribute certain kinds of content. Users who repeatedly engage with pages or posts about donating or getting involved should be more quickly connected to someone in Development than a prospect who is indicating that they may not become a donor. Grading is a letter grade representation of how qualified the individual is or how they align with user personas appropriate for your organization. In the nonprofit world, grading can be a bit tough to wrap one's head around. If you consider a typical B2B scenario, a company's ideal consumer persona may look something like: Job title = VP, C Suite; Location = California; Company Size = $20M or greater; Project Revenue = > $250K. As MCAE gathers data about the user, they are graded once they meet or fail these (or other custom) criteria. MCAE allows administrators to create custom profiles and this can be helpful when used in conjunction with grading. Consider the demographic attributes that help make up user personas relevant to your organization. What does a major donor look like? A volunteer? An employee?
Journeys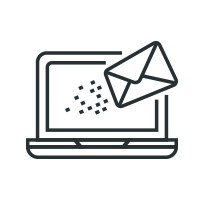 Think about an end goal…you want to get people to volunteer for a weekly tutoring position. This is a bigger ask than just getting someone to show up for an afternoon of park cleaning. There's a time commitment, perhaps commuting or transportation costs, and it's a serious responsibility. A path to tutoring could like something like this:
Learn of the tutoring opportunity (through email, social, word of mouth – the potential tutor may have also just learned about the organization so they're brand new)
Research the tutoring position (spend time on the website, review FAQs, download a tutoring fact sheet, reach out to the volunteer coordinator at the organization)
Sign up for organization's email newsletter, follow them on social media of choice
Noodle on it a bit (look at calendar offline, talk about the opportunity with friends or family, come back to the website to refresh memory about certain elements)
Fill out the application form online
Once approved, sign or submit paperwork through the website.
That's six steps, each one containing a number of touchpoints between the potential tutor and your organization. Firstly, recognize how great it is to be able to capture all of that information and attach it to the tutor's record. And secondly, notice how it resembles a path or a journey. It's also a classic funnel. For one reason or another, some percentage of the people who express interest in being a tutor will not make it all the way down the funnel and over the finish line.
Here's how that could look with scoring. (+#) indicates score increase for activities undertaken.
Potential tutor visits the website and looks at the tutoring program page 6 times over a two-week span.
They download the tutoring fact sheet (+10); now you have their email address, so all of the previous visits (once anonymous) are now added to the potential tutor's record. (+6 for each page of the website viewed)
They follow your organization on Facebook (+5), forward one of your newsletters (+5)
They fill out the tutoring application online (+15), they're approved!
Triggers, Rules, & Actions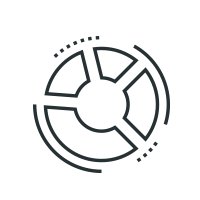 Triggers and rules are defined behaviors or characteristics that prompt action(s) to take place. You've probably heard the phrase, If this, then that. If a user signs up for an email newsletter, then send them an auto-responder. If someone has RSVP-ed yes to an event, send them an email with parking information the morning of the event. If a member's renewal is fewer than 30 days in the future, alert Member Services and set off a series of reminder emails. To go even deeper with that example, if the member doesn't open the first two emails, send an email to their assigned representative in Member Services that suggests a phone call may be in order. If the person did open the first two emails, but has not renewed their membership, send them an email with an incentive to do so before expiration.
Example triggers:
Email open
Email click
Form view or completion
Landing page completion
Custom redirect click
File download
Example rules, i.e., define a path based on:
User's grade or score
List membership
Custom field (unique to your organization)
Default field (address, job title, organization, etc.)
Tag
Email status
Example actions:
Add or remove user to list or customer journey
Adjust score
Apply tags
Assign to someone in your organization for followup
Change a field value on the user's record
Send an email
Dynamic content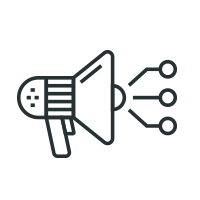 The last piece of the marketing automation puzzle builds on everything we just discussed. You're learning more and more about your users through information they have provided to you both directly and captured by your marketing automation system. You're able to segment lists and do the slice and dice game. Now, consider the power of talking to different segments, well, differently! A marketing automation tool like MCAE gives you the opportunity to swap out subject lines, entire sections of content, even associated images – use one opening paragraph in an email with more formal language for a segment of older, major donors for instance and replace that paragraph with more casual language for the rest of your list. Or send a monthly newsletter that dynamically displays member-oriented content for up-to-date members and member benefits for users who haven't become members yet. In other words, use the data you've been collecting, the power of automation, and the utility of dynamic content to speak personally, at scale.
Back to MCAE
Quick history lesson. MCAE was founded in 2007 in Atlanta and the system initially integrated with a number of constituent relationship management (CRM) tools, including Salesforce. In 2012, Indianapolis-based Exact Target acquired MCAE and was shortly thereafter acquired by Salesforce, the world's #1 CRM*. Today, there are two Salesforce marketing automation products – MCAE and Marketing Cloud. Sometimes you'll hear Marketing Cloud used to describe these two products like an umbrella.
Marketing Cloud is typically described as a B2C tool, while MCAE is the B2B solution. The simplest way to differentiate the two is to determine whether your primary goal is to usher users down a path to a goal (nurture) or partake in ongoing 1 to 1 engagement with your users. Of course, either one can be used effectively by nonprofit organizations so don't take the B2B/B2C label too seriously!
Using MCAE for Marketing Automation
Let's talk about what MCAE does. We can break MCAE down into five general buckets.
Lead management
This includes lead qualification (scoring and grading), nurturing (with emails and journeys), segmentation (slicing and dicing), and using dynamic content. Sounds familiar, huh?! MCAE calls journeys, Engagement Paths, by the way.
Lead generation
The first step in nurturing a lead is capturing a user's email address. With landing pages and drag and drop forms, along with analytics on "top of the funnel" acquisition like organic / paid search and social posting, MCAE provides a marketing or development team with the tools and resources to collect email addresses.
Email marketing
This one is a no-brainer. MCAE supports up to 10,000 email addresses with its base package and organizations can buy blocks beyond that to fit their needs. List emails can be created by authorized users and based on pre-designed templates. As an example, the marketing department can set an approved look and lock down design elements, but the volunteerism team can create emails and send and track from within Salesforce. Engagement paths almost always include some type of email as well.
Alignment with Development
Similarly, the development team will want to ensure that they can reach out to donors at scale, but, understanding the power of personalization, utilize all tools available to them. Branded emails, variable tags, and dynamic content allow them to do just this. With Salesforce Engage (an add-on feature), certain Salesforce users can receive real-time alerts about user behavior and track activity of highly-engaged users.
Reporting
You can't evaluate the success of any effort if you can't measure it. MCAE offers a number of reporting tools so that your organization can effectively measure communications and determine the return on investment (ROI) with ease. From campaign reports to point of conversion to landing pages to emails to engagement paths…if the interaction takes place in MCAE land (or on your website or other means of MCAE tracking), it can be measured! Best of all, as MCAE is so user-friendly, changes both small and large can be made quickly in response to findings.
Want to learn more about MCAE?
Contact Fíonta for a demo, to talk about transitioning to MCAE, or about consulting for existing MCAE users.
* Worldwide CRM Applications 2017 Market Share by IDC. Source: CRM Applications market includes the following IDC-defined functional markets: Sales, Customer Service, Contact Center, and Marketing Applications.