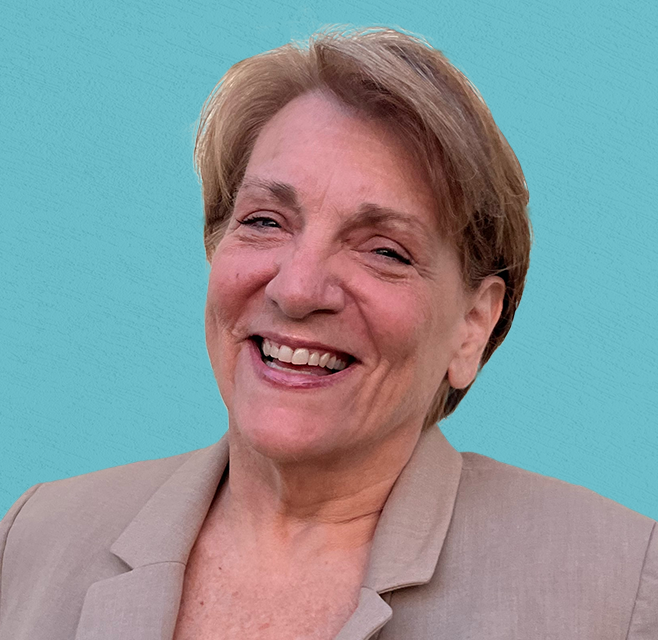 Julie Smith
Salesforce Consultant
Bowie, MD
Julie is a Salesforce consultant at Fíonta and is passionate about helping nonprofit organizations optimize their business processes and technology.
Julie has worked in the Salesforce ecosystem for around five years and has over 25 years of association-space experience (as a customer and a partner). Her association management experience includes trade and professional organizations with memberships large and small. Julie has experience leading various association departments, including membership, events, government relations, and marketing and communications. Among her career highlights was leading a 70,000-membership organization from collecting only national dues to incorporating 2,100 grassroots entities into a consolidated dues invoice, ensuring those entities received their dues portion accurately and on time.
It was a seamless transition from the association world to the other side of the fence to become a provider partner, most recently with Fonteva. In every project, Julie refers to her experience as an association employee to ensure that decisions genuinely enhance and support the business need. She has experienced the challenges of adapting current procedures and policies into the Fonteva framework. As with all Fíontans, Julie strives to make projects as smooth and stress-free as possible.
Julie was born at Fort Dix, NJ, and raised in Pennsylvania. She is a wife and proud mom of two adults living in Colorado. Julie and her husband welcomed her mom, who is living with dementia, into their home shortly before the pandemic. She is all too familiar with the challenges of working while juggling family responsibilities! As a result, she knows how to engage with our clients to maximize productivity while honoring family obligations.