United Soccer Coaches aimed to elevate their email marketing efforts by segmenting their extensive membership base and personalizing communications based on various criteria.
01
Complex segmentation requirements
United Soccer Coaches faced the challenge of segmenting their extensive membership base using multiple criteria such as coaching level, location, and active vs. lapsed status. They needed a solution that would allow them to create advanced segments to target specific groups accurately.
02
High volume and tight timeframe
With thousands of emails sent weekly, United Soccer Coaches had to migrate from Informz to Marketing Cloud Account Engagement (MCAE) within a strict six-week timeframe. They required a seamless transition without any interruption in email communication, which posed a significant challenge given the volume of emails involved.
03
Integration and field syncing
As United Soccer Coaches used Fonteva for member management, several fields from Fonteva Objects needed to be created in MCAE and synced with Salesforce and Fonteva. This integration was necessary to utilize the fields in segmentation and personalized content, but it presented a complex task to ensure accurate and synchronized data across systems.
United Soccer Coaches successfully implemented MCAE as their email marketing platform, enabling them to leverage its robust features and capabilities for targeted communications.
Using MCAE, United Soccer Coaches achieved remarkable results in tracking engagement and user behavior for almost 300,000 new visitors to their website, allowing them to gather valuable insights to personalize content and enhance member experiences. They created 249 segmented lists based on various criteria, enabling precise targeting and tailored communications to their diverse membership base. This level of segmentation allowed them to deliver the right message to the right member effectively.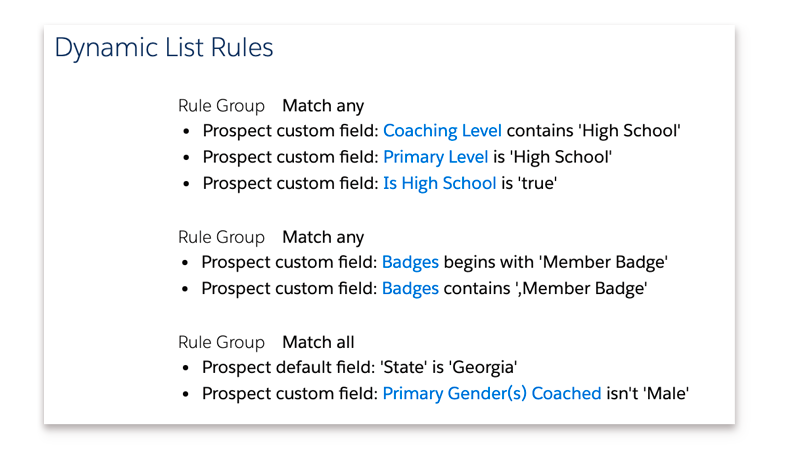 Visitor tracking and engagement
By leveraging MCAE first-party tracking, United Soccer Coaches are gathering valuable data on member and non-member engagement, providing insights into user behavior on their website and the effectiveness of their email campaigns. This data-driven approach empowers United to make informed decisions, tailor their online content, and optimize email outreach, ultimately enhancing their ability to connect with their audience and deliver more personalized and engaging experiences.
Advanced segmentation and personalization
United Soccer Coaches can harness their existing and collected data to segment their audience based on member status, engagement history, and preferences, allowing them to create highly targeted email campaigns and landing pages. This personalized approach increases the relevance of their communications and improves conversion rates, fostering stronger connections with their members and non-members alike.
Increased email reach and improved deliverability
Following United Soccer Coaches' migration to MCAE, they experienced a remarkable improvement in their email deliverability rates. This shift highlights how the platform's enhanced deliverability features and email marketing tools positively impacted their ability to reach their audience and ensured their communications were successfully delivered to recipients' inboxes.
Rapid adoption of MCAE
United Soccer Coaches' achievement of internal adoption of MCAE underscored the vital role of change management and technology adoption strategies within their organization.
Over six months, United Soccer Coaches sent over 3 million emails to their members. They achieved an exceptional average deliverability rate of 99.78%, ensuring that their messages reached the intended recipients reliably, contributing to an outstanding member experience.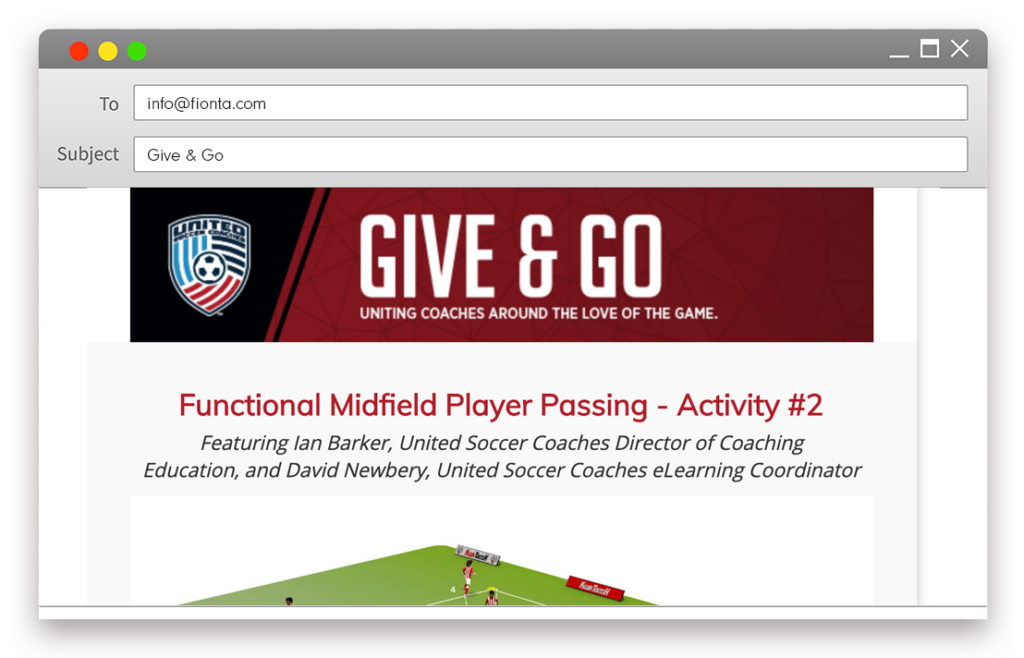 Our resourcing team staffs each project with care. Team members involved in this initiative included the following:
A project manager oversees all aspects of a project, including budget, schedule, scope, and risk management. They work closely with the technical lead to manage and escalate risk and act as the main point of contact with clients and internally, providing regular updates on the project's progress.
The technical lead is responsible for implementing the project solution and coordinating technical processes with clients and the project team. They manage the design, internal and external testing, and deployment activities to ensure deliverables are on schedule and meet quality standards. They may also serve as a solution architect. The technical lead works closely with project managers to manage and escalate risk and is one of the primary contact points with the client.
The data architect is responsible for data analysis, designing schemas, managing data migrations, and integrating complex data. They work with the client and internal project team, create data mappings, configure data sources, test scripts, ensure adherence to the migration plan, and document changes and deviations from the original plan.
User Experience (UX) consultant
A UX Consultant ensures that systems provide users a meaningful and usable experience. They involve users early in the project and prioritize their needs and goals, ensuring that the systems meet requirements and create value for the end users.
A configuration specialist configures a client's Salesforce instance based on a technical lead's solutions to client requirements. They can specialize in different areas and are responsible for building functionality, configuring standard and custom Objects, creating automations, customizing layouts and permissions, implementing apps, and performing low-complexity data import/export.