Summer is trucking along here in upstate NY, and I've started seeing leaves on a few trees beginning to change colors. Autumn is my favorite season, with generally crisper weather, my birthday 😉 and the heat of summer receding. I find myself spending more time outdoors than during the peak summer heat. My wife and I are teaching ourselves to fly fish, and for all the time I've spent in the river, I have yet to catch a fish. I'll let you know as soon as I do.
Have an excellent rest of your summer, and I look forward to catching up with you in the September email, at which point I'll be a year wiser.
Jordan Berger, Salesforce Architect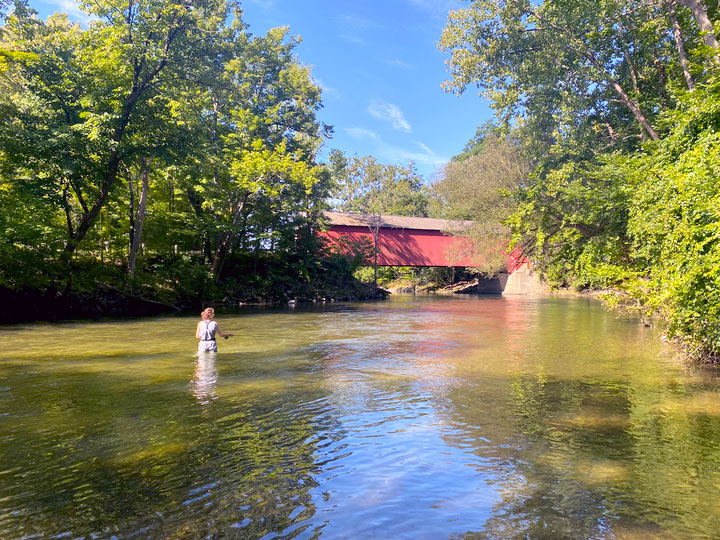 As fall is approaching outside, the Winter '22 Salesforce release is right around the corner, with the release windows scheduled for September 11th, October 2nd, October 9th. The release notes (PDF) were just published. Our team is diligently reviewing important updates and incorporating them into solutions and enhancements for our clients.
Our friends at Salesforce Ben published an article on Flow Enhancements in Winter '22. Our team is genuinely excited to see how hard Salesforce is pushing development on this declarative automation tool. There are two enhancements that I'm already nerding out over. The first is the ability to define the batch size on scheduled flows, allowing you to declaratively determine the number of records a scheduled flow will run over and providing more nuance and flexibility if you're nearing processing limits in your Salesforce org. The second enhancement is defining scheduled actions within a flow all the way to the minute, giving you the flexibility to schedule emails or tasks by day, hour, or minute. This functionality is a significant enhancement and a big step in the no-code direction. Let me know if you have questions about Flow and how it can greatly improve your organization's efficiency.
September 21-23, Dreamforce will be presented on the new Salesforce+ Marketing Platform. The virtual event is free for everyone and includes three days of programming, four live broadcast channels, and 100+ hours of on-demand content. Our team will be attending and taking notes on highlights, and I highly recommend that you sign up and participate as you are able. It's Dreamforce without the sore feet and travel expenses!
NOTICE MyDomain
Admins of Salesforce.org instances that do not have MyDomain enabled should have received an email from Salesforce alerting you that MyDomain enablement will be enforced in the Winter '22 release. If you have questions about why you should enable MyDomain and how to do so, reach out, and we'll set up a time to talk.
Lastly, I wanted to share a blog that three of my coworkers wrote late last month called UAT…But Make It Fashion. Have a read if you appreciate a good Project Runway reference or simply want some actionable ideas for improving user acceptance testing at your organization.
Sign up for the monthly All About…Salesforce email