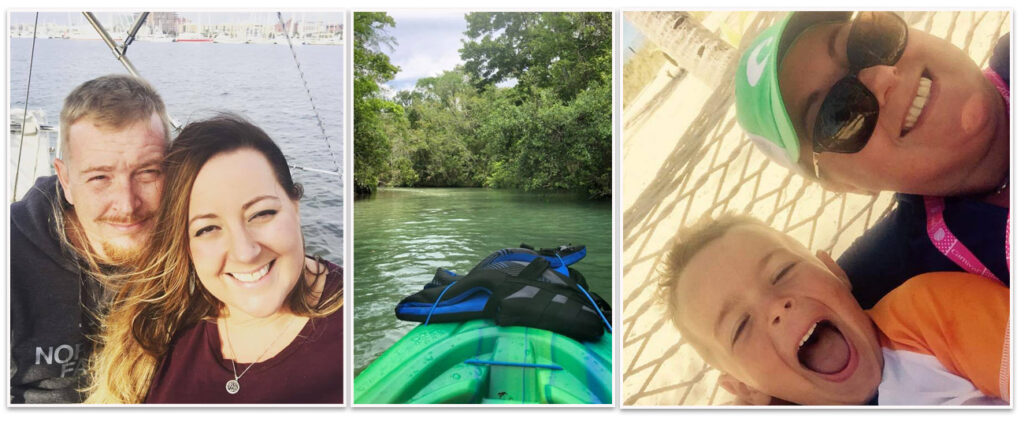 You just celebrated your second anniversary here at Fíonta! How did you first learn about us and what attracted you to the position?
Yes, it is hard to believe that it has been only 2 years! Many team members feel like longtime friends and were and are always so welcoming and helpful. I came from an organization I was with for 13 years so the Fiontians made that transition feel easy. I learned about Fionta when Sarah Miller reached out to me via LinkedIn. What attracted me to Fionta was first how amazing Sarah said the organization, great leadership, growing organization, and serving nonprofits. I have been in the nonprofit space for several years and could not imagine working with any other clients. I also love that one of Fíonta's core goals is to meet a client where they are, which is very important in any consulting capacity.
What did your pre-Fíonta professional life look like? Have you always worked in tech?
Interestingly, my very first professional job was what was referred to as "Director of First Impressions" (really receptionist, but they believed the first person/voice someone heard was one of the most important… pretty cool huh?). The company was a government contractor that built fiber optic modems and other communication devices for the military. I had the opportunity to mingle with the different types of people and roles they served. I found that analytics and engineering were really appealing to me and switched my major in college to IT. I was promoted to the Executive Assistant to the President, became a Pricing Administrator, and then moved on to my tech destiny! Working in a few helpdesk settings to become a Programmer Analyst to eventually found my "home" in nonprofit consulting about 15 years ago.
You are a remote employee with many work and personal responsibilities, and, of course, COVID-19 has affected everyone's daily life. Are there particular tactics or tools you use to manage your schedule and keep it organized?
I have been in a remote role for about ten years of my career! My main tactic is to have a dedicated space for work. Most importantly, that space MUST HAVE A DOOR! With kids, pets, and a husband, the door being closed is a sign that "Mom is at work." The dogs do not really understand that, but you get the point. I also keep regular office hours so when I am at work, I am at work, and when I am done for the day, the office door is closed, and I am home. For organization, my calendar is my lifeline. I try to plan my week in advance and block off time to get work done. I also use OneNote vs. paper to keep up with anything I need to remember.
Share a bit about a project you've worked on at Fíonta that is meaningful to you and why.
Each of my projects has a special place in my heart, but I would have to say that the Education Writers Association must be one of my favorites because they have been with me pretty much since I started at Fíonta. We have been through a PANDEMIC together! We had to quickly pivot to an online vs. in-person world, so I was riding that wave with them. They are an amazing team with a great mission.
Which of Fíonta core value(s) strikes closest to home for you? Why?
100% it is meeting people and organizations where they are. As a consultant, this has been the very reason that I love doing this type of work. I am also great at explaining things and different levels. To me, this core value is also what sets Fíonta out from the rest. Our clients are all unique, so we treat them as such, and I know they feel it as well.
How do you see your role at Fíonta evolving over the next year?
I really want to work on growing our technical practice, mentoring more junior folks, and helping make our client experiences even better.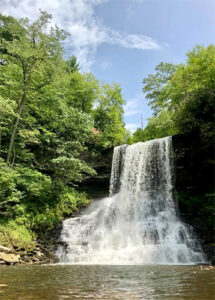 What are some of your favorite hobbies or ways to spend your time outside of work?
As a family, we really enjoy the outdoors and traveling, so you will find us hiking, kayaking many rivers in our area or our favorite Florida springs, boating on Smith Mountain Lake, or going on fun adventures always involving water or summits. I personally enjoy cooking and sharing my food with others. Pre-pandemic, I entertained a lot and would cook for my family and friends often. Lastly, I love photography so finding pictures with me in them was a bit of a challenge as I am always behind the camera!
Morning or night?
I like them both respectfully. I love getting up early sometimes just to see the sunrise, but then I also will stay up late to not waste a minute of a day.
Ice cream in a cone or a dish?
A white chocolate with sprinkles dipped cone!
Bagels or donuts?
Bagels all the way! I am more of a savory food lover, so give me an everything bagel (NY style) with some bacon, cheddar, and cream cheese, please!
Socks or barefoot?
Barefoot! When summer is over, and I must wear actual shoes, my feet are not happy!
Favorite nut butter?
Hands down, Almond butter! I love almonds in just about every form.