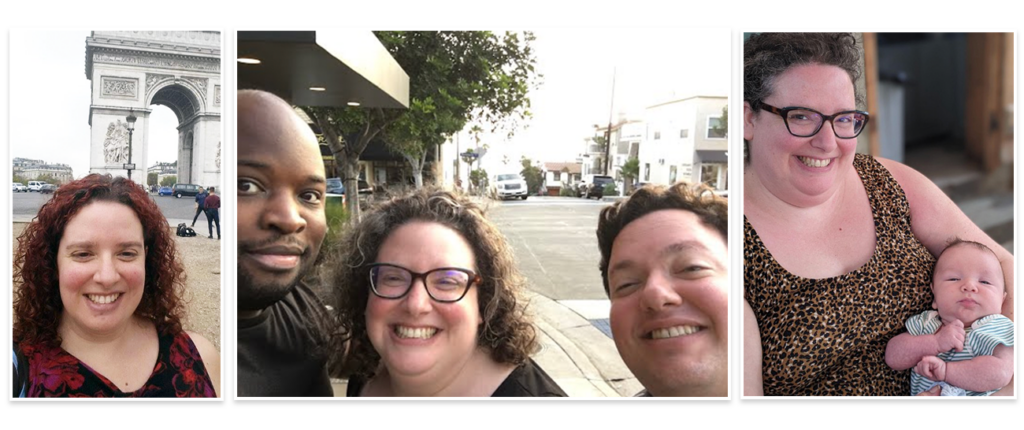 You have joined our Managed Services team! What does your new role look like?
After being a project manager at Fíonta for the last year and a half, I'm moving into a consulting role! On the managed services team (Accent), I can leverage both my project management and technical skills to support nonprofits in maintaining and enhancing their Salesforce instance. I'm excited to move into this role and return to hands-on Salesforce work.
Tell us a bit about what you did before you joined Fíonta. How did you become interested in Salesforce?
I worked in the nonprofit sector for a long time, and when I worked at an organization called Primary Care Progress, I had the opportunity to manage a reimplementation of Salesforce from the client side, and I just loved it. It was a thrill to build my first Salesforce automation (a Process Builder) and see it do what I needed! And then I had the privilege of attending a Dreamforce (the year U2 performed!), and that was it – I drank the Kool-Aid!
Share a bit about a project you've worked on at Fíonta that is meaningful to you, and why.
The very first Salesforce implementation project that I took on after joining Fíonta, which has only recently wrapped up, was a Salesforce implementation for an international NGO. This project was meaningful to me because of the relationships my team, and I built with the client. The work felt like a true partnership rather than a typical client-vendor relationship, and we navigated the ups and downs of the project together. I also had the privilege of watching their employees get introduced to Salesforce and become experts in short order! Every day, I was impressed by their smarts and commitment and felt privileged to be a part of their journey.
How do you see your role at Fíonta evolving over the next year and beyond?
Well, joining the Accent team and changing my role at Fíonta from project manager to consultant is probably enough to keep me busy and challenged for now, and then we'll see!
You have over a decade of experience working in the nonprofit sector – how have you brought that passion for nonprofits into your work at Fíonta?
Nonprofits are what I know, and love. It was an adjustment for me to move out of that sector into consulting, but I made that switch because I love learning from and with nonprofit organizations. My goal at Fíonta is to help teams trying to build a better world by increasing the efficiency and effectiveness of their work and their ability to report on and tell stories about what they do to the world.
Which of Fíonta's core value(s) strikes closest to home for you? Why?

Assume positive intent
Do what's right even when hard
Meet people and organizations where they are
Be conscientious
Always be improving
It's all about "Always be improving" for me. I am a person who feels driven to constantly learn new things and improve my own work/skills/etc. And I think that's what Accent is about, too – a Salesforce org can never stay static because organizations are constantly evolving and improving, and we need our technology to do the same. There's no "finish line" when it comes to learning and doing better.
What are your favorite things to do when you aren't working? Hobbies, activities, passions?
My favorite thing to do when I'm not working is video chat with my little nephew. He may not know any words yet, but we have excellent long-distance conversations and sing-alongs.
Buffy or Dawson's Creek?
Buffy, of course!
Relaxing or adventurous vacation?
I like to switch off, although, since Covid, I've been much more inclined toward relaxing vacations. I suppose day-to-day life has been enough of an adventure the last few years!
Eating out or ordering delivery?
I'm a homebody, so it's delivery for me.
Podcasts or audiobooks?
Audiobooks
Favorite nut butter?
Smooth peanut butter