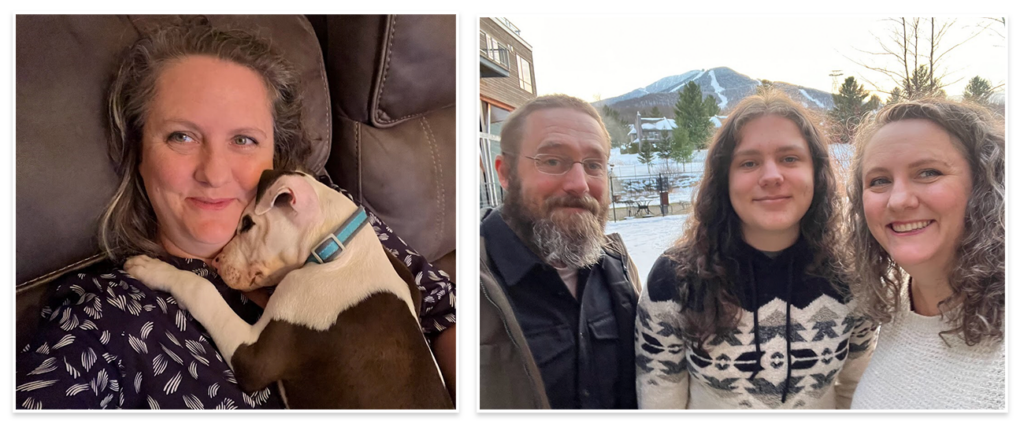 You have over 20 years of experience working as a database programmer and administrator. What do you love about data?
I love finding patterns in data. Since childhood, I've always loved jigsaw puzzles, and data can be like a giant complex jigsaw puzzle. Finding patterns is like putting the pieces together. Things start clicking, and before too long, the data makes sense.
Tell us a bit about what you did before you joined Fíonta. How did you become interested in data hygiene and analytics?
My first career job was writing reports for a medical software application using Crystal Reports (this was in the late 90s). In that job, I enjoyed helping translate data into information for my clients. This was the start of my love for data science. I have also served as a database administrator, completed hundreds of data migration projects as a consultant, worked for nonprofits in the higher education sector as a database administrator/data analyst, and even worked as a programmer in the radiation detection industry. One of the things I love most about data science is that the skills are transferable to any industry.
Share a bit about a project you've worked on at Fíonta that is meaningful to you and why.
I've worked with many fantastic organizations during my time at Fíonta, but one of the projects I have enjoyed most is working with Ronald McDonald House Charities. RMHC provides such a wonderful service to the community. As a mom, I cannot imagine having to be away from my child if they were in the hospital undergoing treatment. So, while I do not work for a Ronald McDonald House chapter directly, I feel that I am helping the organization become more effective in its services.
How do you see your role at Fíonta evolving over the next year and beyond?
Over the next year, I hope to complete my Salesforce Admin certification and get my Tableau CRM certification. I currently work on data migrations but have done some analytics work for our clients. I hope to take on more of that work in the coming year and eventually move into a leadership role mentoring others in the data science world.
You already have a master's degree, but what would you study if you were to go back to college?
I would probably study graphic design. I've always been interested in design and marketing, and I think learning about graphic design in depth would be fascinating. But from both an artistic perspective and the perspective of creating something that speaks to people. I also believe that graphic design has a role in data analytics. The ability to present data in a way that makes sense to the audience is an art form in and of itself.
Which of Fíonta's core value(s) strikes closest to home for you? Why?

Assume positive intent
Do what's right even when hard
Meet people and organizations where they are
Be conscientious
Always be improving
One of the things that drew me to Fíonta was that the core values closely align with my own core values. The value that strikes closest to me is doing what's right even when it's hard. I think we too often do what we think is right without considering all perspectives. The hard part of doing what's right is learning different perspectives and finding the best solution for everyone, even if it may not be suitable for me.
What are your favorite things to do when you aren't working? Hobbies, activities, passions?
I love all things crafty. My current craft obsessions are knitting, quilting, resin, and needlepoint. I also like to switch it up and try new crafts. I really want to try macrame soon. When the weather's nice, I like to go soft hiking (i.e., walking in nature). I'm not an overnight hiker, but I want to try that soon. I also love playing with my dog and spending time with my husband and my son.
Straight or circular knitting needles?
If I can use circular knitting needles, I will. Except for socks, then I'm using some DPNs (double-pointed needles). I like that circular needles take the weight off the wrist and are easier to stuff in a bag and travel.
Cats or dogs?
No, please don't make me choose! I love both equally. I feel like I have a cat personality, so I can relate to their moods and love of naps. But I also equally love dogs and how they are always so loving to their families.
Perennials or annuals?
Perennials, for sure! I like to garden, but if I can plant once and forget it, then that's the plant for me!
Movie night or game night?
That's a really tough choice for me. I love both, but my family prefers movie nights, so on most Friday nights, you'll find us snuggled up on the couch watching a movie together. Of course, we have to have some popcorn and candy too!
Favorite nut butter?
Crunchy almond butter (mixed with a bit of honey and served with a banana).