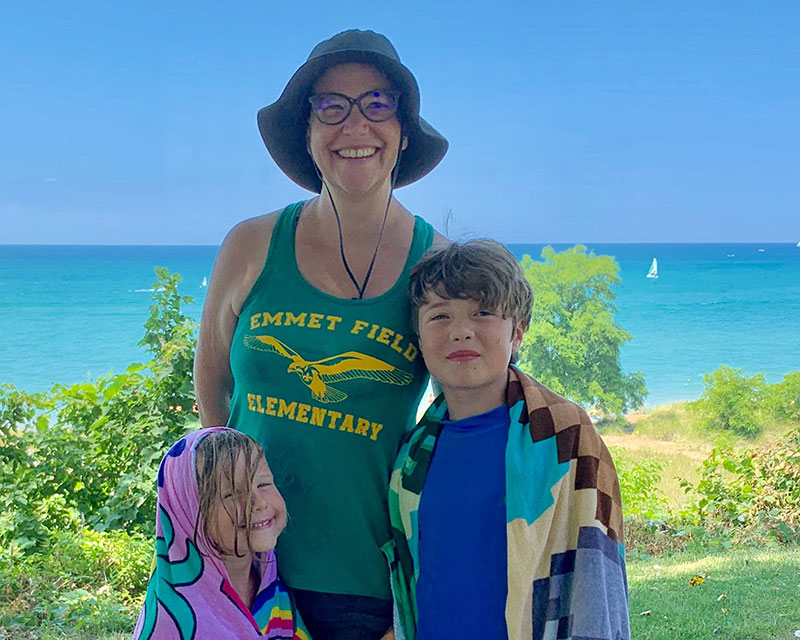 You're one of Fíonta's newer hires. What first attracted you to Fíonta?
Well….I am not one of the newest hires now. We're growing, and I feel like an old hand already. Actually, that's what's great about Fíonta – getting to know the team and your work within the team is surprisingly comfortable.
I had never heard of Fíonta when Sarah Miller contacted me via LinkedIn. I checked out the website and was attracted by the quality and experience of the team and Fíonta's values. I was also attracted to working for a consultancy that worked in both Web and Salesforce. Then, I found out that I would be learning more about Fonteva and associations. I was sold.
Tell me a little about your life pre-Fíonta. I understand that your background is in the arts.
I've been an actor since age 8. I've worked professionally as a director for over twenty years. I've also been a producer, costume designer, community builder, science educator, and leadership consultant – all through the lens of theatre. I was a tenured professor in Communication and Theatre at Old Dominion University, where I conducted research to understand how theatre could help scientists better communicate. I also made giant environmental theatre productions.
Are there specific parts of a project that appeal to you the most?
I like helping clients think through the process of governance. How will they use the values of their organization to make decisions about their system? I like helping them understand that a database is living, it needs care, and everyone needs a say and to take responsibility – not just the tech folks. (Editor's Note: Preach!)
Tell me about a project that you've been a part of here at Fíonta that has been particularly meaningful to you. Why?
The AAAS SEA Change project is really important to me. I used to coach faculty in the sciences, and it was disheartening how often I saw women and other underrepresented groups have to struggle to get their voices heard – even as senior faculty members. Even though I have left the academy, it's nice to be helping with this effort as a partner to AAAS SEA Change.
Are there one or two Fíonta core values that resound the most for you?
Assume positive intent and Meet people and organizations where they are are the most important to me and also the hardest. I continue my own efforts towards listening for an always increasing understanding of what people and organizations are trying to communicate, trying to do, and trying to improve.
How do you hope to grow at Fíonta?
As a lifelong artist (which was exhausting), I am really ready to engage my technical side. I'm hoping I retire from Fíonta as a certified technical architect.
What do you enjoy doing outside of work?
I have three gardens – one for Kentucky natives and one for vegetables at my inlaws' beautiful farm in the country (13 miles from the nearest gas station). The other one is an ornamental shade garden at my home here in Louisville. My family and I (along with Hobbes the dog) enjoy the outdoors – hiking, kayaking, and walking through the gorgeous Midwest.
Coffee or tea?
COFFFEEEEEEEEEE!!!!!
Dogs or cats?
Yes
Books or TV?
Currently, audiobooks and podcasts.
Sweet or savory?
Chocolate covered bacon
Favorite nut butter?
Sunbutter. I can't have it in the house, though, because I seriously can't leave it alone. Trader Joe's Dark Chocolate Sunflower Seed Butter Cups… (Editor's Note: Yes.)