The Business Group record is where it all begins. It's the definition of the financial organizations you are managing in your Fonteva instance.
Access the Entire Fonteva Finance App Series Watch now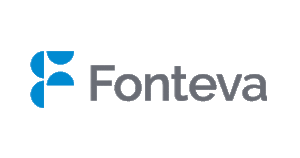 You may only have one business group if you manage one set of books within the same system. However, most associations are managing multiple financial organizations in Fonteva,for example, an association and a foundation. These associations will configure and manage multiple business group records within Fonteva. And then, any time a transaction is initiated in Fonteva, the finance user will need to select the appropriate business group to assign to the sales order. It's the driver of every other action moving forward.
Key Related Lists
Chart of Accounts – It is necessary to have to have your Chart of Accounts loaded here before you can move forward and set any of your account defaults, which are the main function of the detail section of the business group record page.
During your Fonteva setup, the Chart of Accounts is loaded for you. If you need to make changes thereafter, they can be done directly within the Chart of Accounts. You can add new records and update existing records, but it is important to not delete a Chart of Accounts record as it will be referenced in transactions throughout your financial activity history in Fonteva. If you edit a description here, remember that the new description will display everywhere that account is referenced in history.
Be careful when changing records. It's always a better practice to create a new record and use that new one moving forward.

Payment Gateways – Payment gateways are your links from Fonteva to your credit card processor(s). Organizations generally have a test processor and a live processor. Payment gateways have a default deposit account for all transactions processed through that processor. If you see credit card payments are allocated to the wrong deposit account, check the payment gateway record to determine the default. This can be changed as necessary.
Tax Locales – If you are charging sales tax on store transactions, you must have your tax locales defined here. Tax can be charged at the state or county level and also have a default tax account specified, usually a liability account.
If your collected sales taxes are allocated to the wrong account in transactions, check the tax Locale record for the specific locality on the sales order to see what the default is. This can be also be changed as needed.
Business Group Record Detail
Basic Account Settings – This is where you will determine which business group is the master if you manage multiple sets of books, and set your defaults for payment gateway, deposit account, AR account, and transfers payable and receivables accounts if you are handling due to/due from scenarios. This may arise if you are managing two business groups in an organization and a stakeholder writes a check to your association that includes a donation to your foundation.
Fonteva can handle creating the journal entry to prompt the transfer of funds from the association cash account to the foundation cash account. This is a prime example of the importance of starting a review of the related lists. If the information has not been set up under the correct related list, you cannot set the defaults here on the detail page.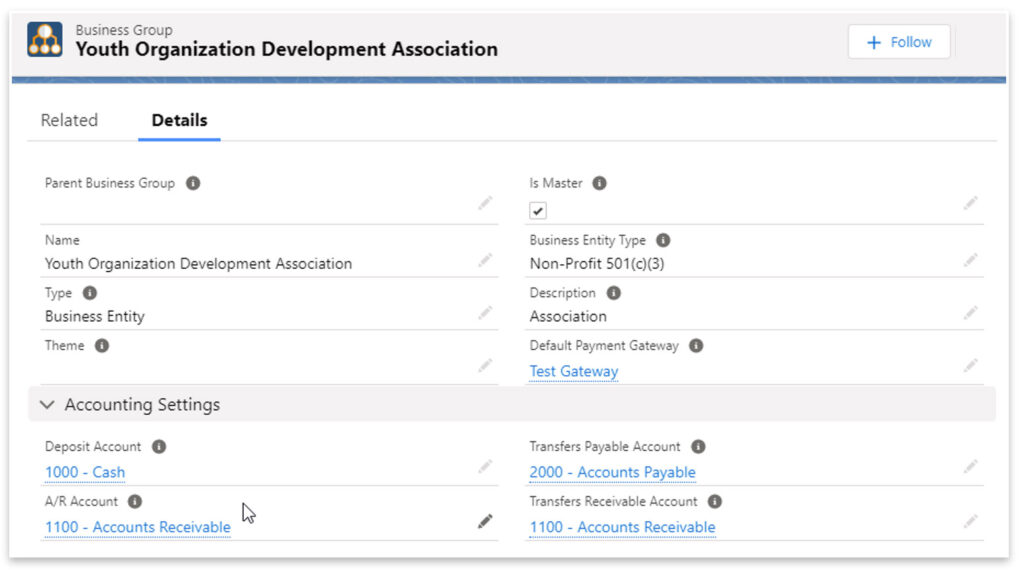 Accounting Rule Settings – This is where you will set rules for credit memos (accounts and limits) and invoice write-off rules. If you find a credit memo or invoice write-off has been allocated to the incorrect account in transaction records, you should check here to see what the settings are.
Invoice Display Information – In this section you will organization can configure the information that members or customers see when an invoice or receipt is generated after a purchase. Make sure this information is accurate because it will be publicly available when members generate receipts and invoices in your member portal, or when staff generate receipts or invoices in the rapid order entry tool.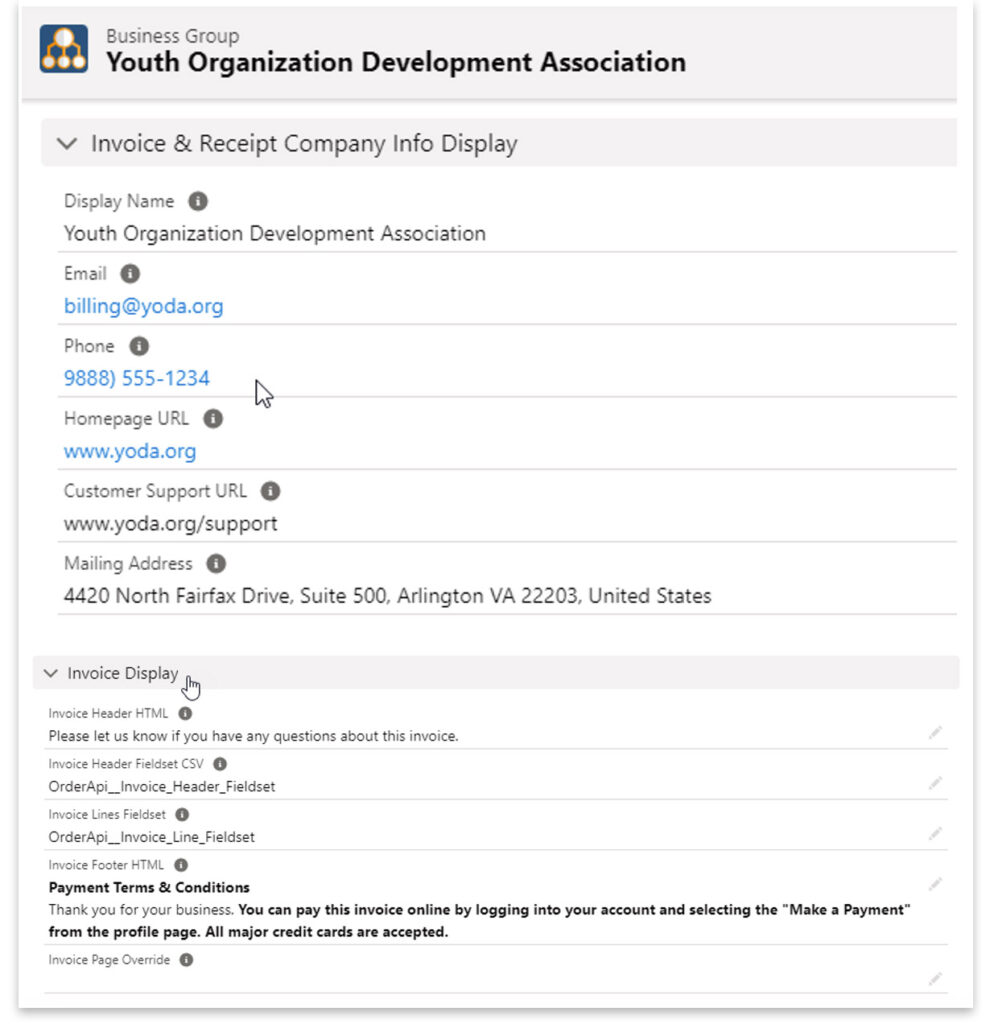 It's worth taking some time to poke around in your instance and get familiar with all the information contained in your Business Group records. It's important to be familiar with them because these settings will determine the accounts used in almost every single Transaction (Journal Entry) created in your Fonteva instance over time.
Access the Entire Fonteva Finance App Series
We have collated all blog posts into an easy-to-consume PDF e-book and each accompanying webinar recording is included in the full video.