Implementing Salesforce and Marketing Cloud Account Engagement (formerly Pardot) was a game-changer. Customers can now place initial orders and renew easily online, and automated reminders have increased our renewal rates while allowing staff to focus on higher-value tasks.
Complicated purchase and renewal processes and limited insights and manual activities strained Mobile Beacon's customer service and hindered timely data exchange with nonprofit partners.
01
Inefficient purchase and renewal processes
Online forms were buggy, leading to a poor user experience and long lead times to close incomplete orders and renewals, burdening the customer service team.
02
Lack of insights into abandonment
Mobile Beacon had little insight into why users abandoned the online cart, hindering improvements to the purchase process.
03
Manual renewal process
The manual, time-consuming renewal process caused delays in monthly billing and impacted customer service efficiency.
04
Challenges with data exchange
Mobile Beacon's national nonprofit partner required real-time data exchange, but manual processes could not keep up with the pace of data changes, leading to reconciliation and customer service challenges.
Fíonta partnered with Mobile Beacon to address operational inefficiencies and customer experience, focusing on increasing access to critical communication services across the US. By addressing the challenging purchase and renewal processes faced by customers and staff, Fíonta revamped the online order system, significantly improving user and admin experiences.
We introduced automated functionality within Salesforce Sales Cloud, streamlining the entire order and renewal process and allowing Mobile Beacon to process orders and renewals seamlessly without requiring manual interventions by staff. Real-time sales data updates provide crucial insights, while automated reminders through Marketing Cloud Account Engagement (formerly Pardot) boosted renewal rates.
Through the development of custom APIs, Fíonta helped Mobile Beacon facilitate exchange with national nonprofit partners to resolve customer service issues.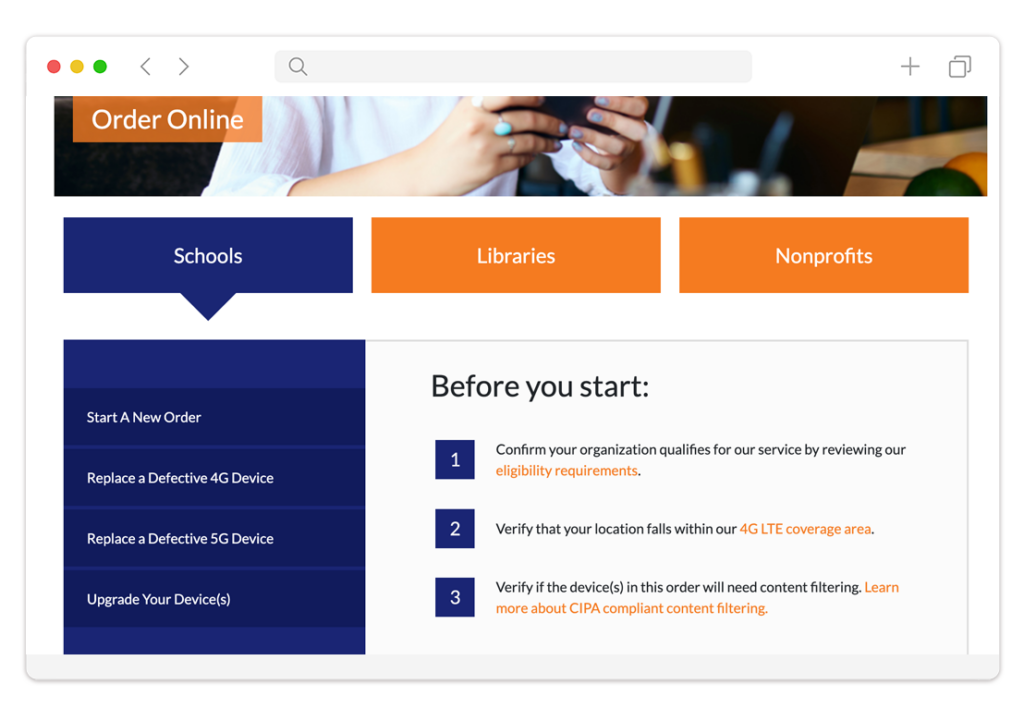 Improved purchase experience
Salesforce and online forms were optimized to offer a smoother purchase experience, reducing order lead times and alleviating strain on customer service.
Automated renewal process
The fully automated renewal process enabled timely billing and freed staff to focus on other mission-centric tasks.
Efficient data exchange
Real-time data updates and the custom API facilitated seamless data exchange with nonprofit partners, resolving reconciliation and customer service challenges.
Mobile Beacon can process orders and renewals of mobile hotspots without requiring any manual activity by staff. Orders and renewals are managed through online forms and Salesforce workflows, and sales data is updated in real time.
Finally, renewal reminders powered by Marketing Cloud Account Engagement (MCAE) are triggered based on rules that have positively impacted renewal rates and freed up staff to focus on other mission-centric tasks.
Our resourcing team staffs each project with care. Team members involved in this initiative included the following:
A project manager oversees all aspects of a project, including budget, schedule, scope, and risk management. They work closely with the technical lead to manage and escalate risk and act as the main point of contact with clients and internally, providing regular updates on the project's progress.
Technical architects are senior advisors specializing in functional, platform, and integration architecture. They communicate technical solutions and design tradeoffs to clients, provide a delivery framework, and oversee the design and development of complex solutions, ensuring the technical soundness and integrity of the final product.
A business analyst works to understand a client's business processes, identify needs, and translate requirements into user stories. They document current processes, create requirements, and collaborate with the technical lead or solution architect.
A Salesforce developer builds and customizes applications with Salesforce-specific features, including Apex, Visualforce, and the Lightning Component Framework. They also use Salesforce APIs to integrate with other systems.
A configuration specialist configures a client's Salesforce instance based on a technical lead's solutions to client requirements. They can specialize in different areas and are responsible for building functionality, configuring standard and custom Objects, creating automations, customizing layouts and permissions, implementing apps, and performing low-complexity data import/export.
The technical lead is responsible for implementing the project solution and coordinating technical processes with clients and the project team. They manage the design, internal and external testing, and deployment activities to ensure deliverables are on schedule and meet quality standards. They may also serve as a solution architect. The technical lead works closely with project managers to manage and escalate risk and is one of the primary contact points with the client.