When you think of account management, you might think of it as a synonym for "sales." (If you've seen Mad Men, you might also imagine all account managers are Pete Campbell or Ken Cosgrove: bullies with no soul and generally not good people.)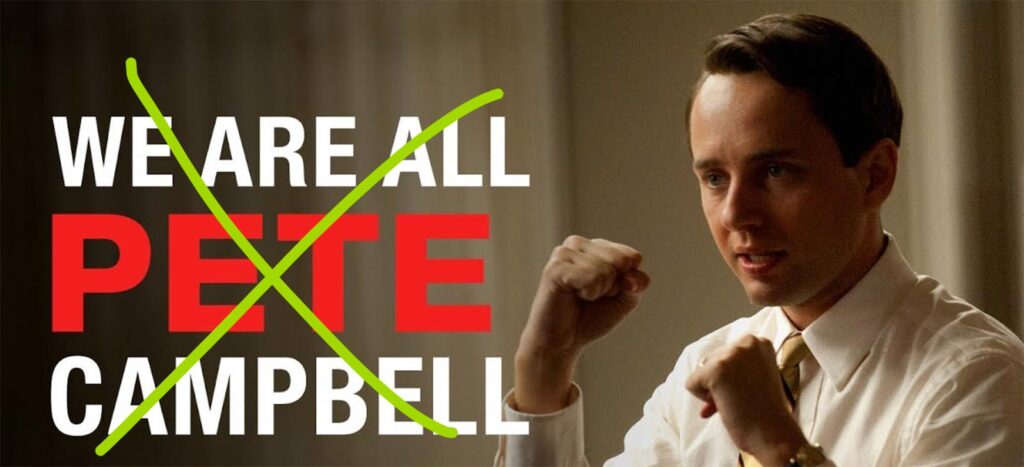 At Fíonta, we take a different approach to account management by embedding it directly into our project management methodology. You'll interact with project managers (PMs) much like you would with account managers at other agencies. PMs here are renaissance people, but we follow four simple guidelines when it comes to account management.
1. Listening with intent
I'm sure you've all heard the phrase "active listening" in many a seminar and conference. There's a good reason for that. We strive to be as transparent as possible — our successes are yours, and we want to be collaborative throughout our engagements with your team.
The thing is, we can't be successful without first listening for what's working, what isn't working, your goals and aspirations for your technology. We aim to build what you need, not just what you want.
Fíonta PMs encourage our technical teams to think independently in their assessments of each client's needs, which helps determine the best solution for each organization. (If you've worked with us before, you might know this from experience.) All of that work starts with simply listening.
2. Meeting our clients where they are
One of Fíonta's core values is meeting clients where they are. This means we shouldn't propose a Tesla when all you need is a Honda (nothing wrong with a Honda!). This also means we use the words "client" and "partner" purposefully.
We aren't seeking a transactional, one-and-done type relationship with our clients: we want to partner with you for years and even decades if we can. We want to help you be transformative in your use of technology to more effectively pursue your mission. And we can only be successful if we are constantly aligned with our clients on budget, goals, and scope.
Having the conversation about the tools you are already using and the best possible outcome for your project is built into Fíonta's DNA. Staying aligned on all aspects of the project minimizes risk and helps us build long-term partnerships with our clients.
3. Performance monitoring and accountability
It's essential to take stock and ensure we are providing a true technical solution for your needs. This means we want to have regular check-ins with your team – our partners – to understand how much progress is being made and validate that we're staying aligned with your business goals. These check-ins are scheduled right off the bat at the project kickoff meeting so that you always know when you can expect your next project update.
We also maintain shared project artifacts like the functional requirements document and the project risk register. These artifacts help keep us on track – and help our clients see where we are at any given point in the project, any time.
Finally, no one likes to talk about cost, but we are sensitive to your budgets and want to ensure that we always provide value. We've been told we're overly sensitive to budget, but we wouldn't have it any other way; to that end, our clients receive regular budget updates and immediate notice whenever we identify that a request or task might be out of scope.
4. Creative solutions
You'll hear from technical leads and project managers that we want to help you tell a better story with your data. This is meaningful account management because it helps clients maintain a view of the forest throughout the project.
For instance, your initial request might be a completely custom directory built in Drupal on your website. Sure, we can do that, and many organizations would build it according to your initial request. But it might be more engaging for your members and more cost-effective for your organization if you chose to develop a member community on Salesforce Experience Cloud. Data is seamlessly synced with your core Salesforce CRM and can be exposed and even self-serviced by members.
It's our job to identify options like those above, work through them with you, and make a recommendation based on everything we know about your team and organization. Our ever-present goal is to help our clients become more efficient and leverage data in ways you didn't think possible.
This approach continues right into our managed services agreements. We use our knowledge of your organization and goals to proactively suggest new features, functionality, and Apps that can help you streamline your processes and work smarter.
To sum it up, one of the core tenets of our project management philosophy at Fíonta has always been that project management is right-sized for each client and project. By building account management techniques right into our PMs' day-to-day, we serve our clients as efficiently – and effectively – as possible as we seek the best possible outcomes for your organization.